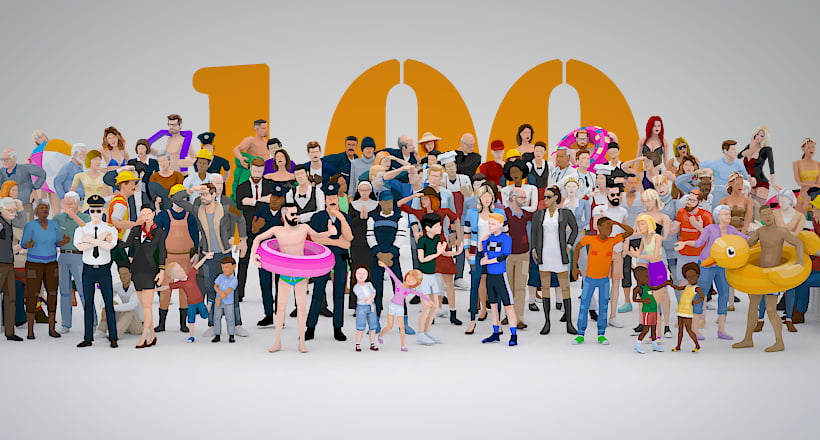 I have manually crafted each character individually to create the most diverse and colorful crowd in nicely modeled Low Poly Style. One hundred people including kids, teens, adults and elders, dressing casual, formal or professions outfits.
Originally created with 3ds Max standardizing quality with my own automation scripts with exports as FBX and OBJ and tested for compatibility with Humanoid System of Unity Game Engine.
Best Use Cases and Why
Low Poly Style have gained interest from advertising agencies and game developers due to a combination of appealing aesthetics and resource economy. With minimalistic polygonal shapes you achieve strong and beautiful images that at the same time are easier to handle by designers without needing extraordinary skills, long time consuming processes or great hardware power. So, Low Poly is even good for the environment!
Illustration and Explainer Videos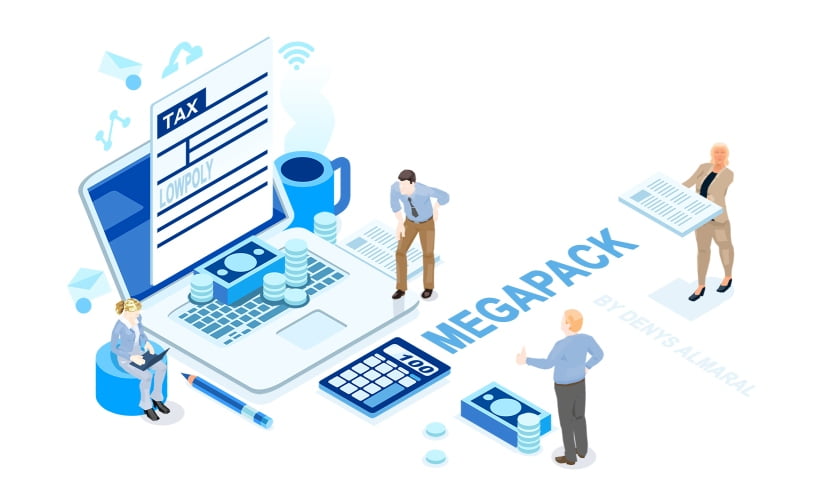 The simplicity needed to construct and idea that makes it easy to understand to the audiences is very often expressed using flat design illustration and animations. These Low Poly characters have being textured with that in mind so they can be rendered as "flat" or "unlit" shading, allowing a solid integration with 2D illustrations.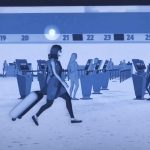 Architecture Visualizations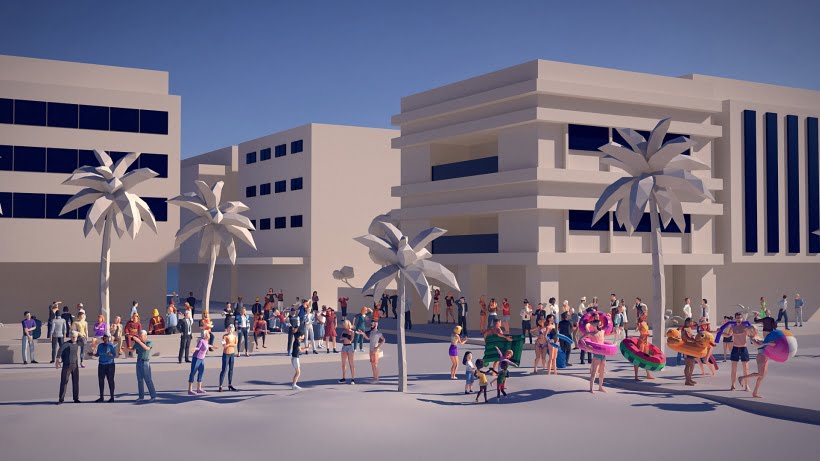 I has not much sense to add a half-million polygons realistic character to your architecture scene that already have half-million polygons. The project becomes uncomfortable heavy. There is also a big compromise or it falls in the uncanny valley, with a realistic character you need realistic animation and believable human details.
Low Poly comes to the rescue. You can add my whole pack of 100 stylized characters to your scene and will add only 100,000 polygons! The scene remains lightweight and the characters minimalistic design doesn't attract the attention of the viewer in a unpleasant way. In the other hand they preserve the focus on the main subject, the building structures, while enrich the image with sense of proportions.
WebGL/Mobile/AR/VR applications and games
| | |
| --- | --- |
| Try animation demo in browser. Switch between two characters and test animations. | See a real life example! Cashier 3D, a mobile App with 10million downloads. |
Low Poly assets find its definitive home on mobile and web apps. This style shines on limited constraints platforms, achieving smooth responsiveness without scarifying the artistic beauty. This 100 Low Poly People Mega Pack goes little further taking out the need of several textures from the formula, unifying the solution into a single master pallete of colors.
Each 3D model is topology is clean and manually optimized. A simple general-purpose rig tested and compatible with Unity Humanoid system.
Try before you buy
Try this free samples before purchasing.
Technical Specifications
| | |
| --- | --- |
| Character count | 100 |
| Rigged file formats | MAX(Native), FBX |
| T-Pose file formats | MAX, FBX, OBJ |
| Textures (total) | 1 (512px X 512px) |
| Real scale |  Yes (Centimeters) |
| Rigging (3ds Max) | Biped + Skin modifier |
| Engine Compatibility Tests | Unity 2020.3 |
| Animations | Yes (download free) |
Go to Shop
You can inspect more preview images and screenshots before checking out.