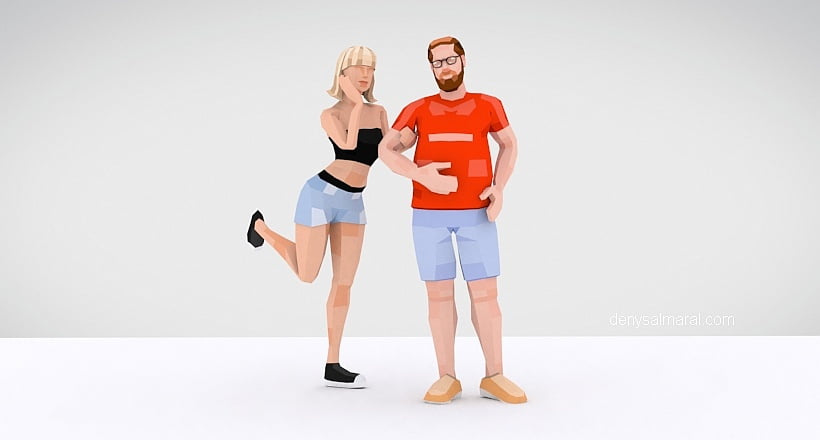 New pair of 3D characters you can download for your animations, ideally for Unity mobile games with this optimized Low Poly style and a single small texture. He is a successful software engineer and she an emerging TikTok star.
Specifications
These models are made with 3Ds Max, with only around 1000 polygons each.
The unit system is 1 unit = 1 cm, and real estimated human proportions were used.
The material is a simple standard with diffused color.
The texture is small, 256×256 pixels shared between them, one polygon, one color. "UV Mapped" using this MaxScript Poly Paint Tool.
They preserve the Symmetry modifier for easy customization.
Setup: Rigged with 3Ds Max Biped system and Skin modifier.
Skeleton structure is compatible with Unity humanoid rig. (Tested)
LICENSE: Creative Commons Attribution 4.0 license (Attribution is required!)
Download
Ask me anything on Twitter or show me something cool you did with this!
Premium Downtown Bundle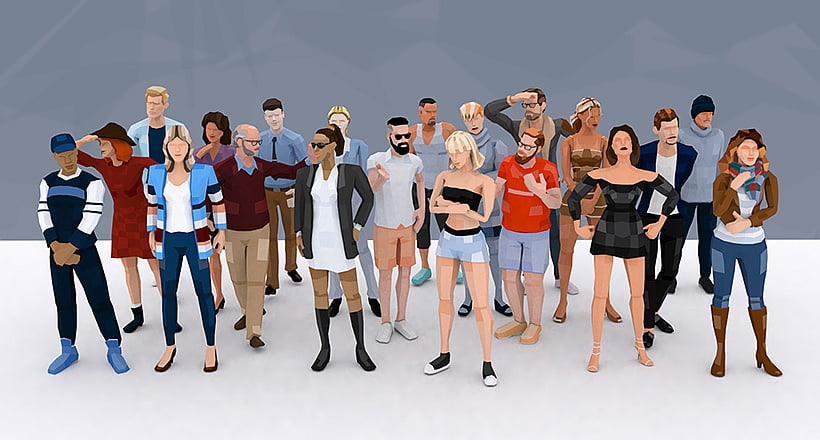 The free sample is part of a bigger bundle. A set of 20 low poly characters with various body shapes, distinctive faces and unique outfits. 10 men and 10 women.
GO TO STORE