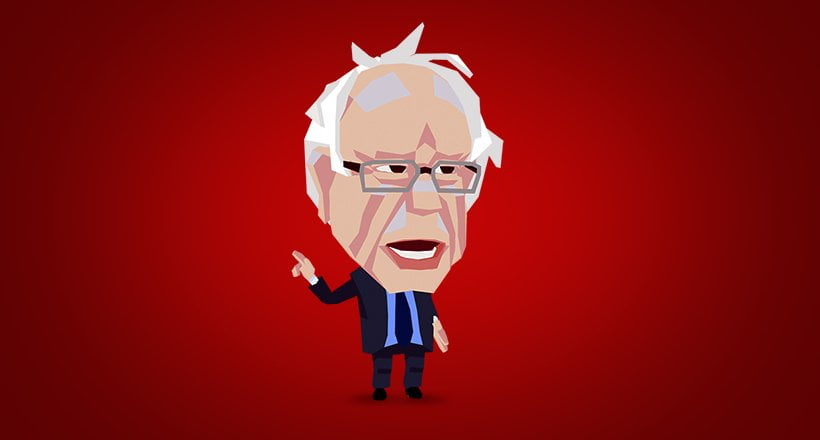 When you need a Bernie 3D character, is here free for you as the universal healthcare should be. This Bernie Sanders Low Poly Caricature is also part of a bigger bundle  in consistent  fun and lightweight style ideal for 3D Apps made with Unity 3D.
Specifications
Model was made  with 3ds Max, with only around 1k polygons.
The unit system is 1 unit = 1 cm, and the character is 1 meter tall.
The material is simple standard with diffuse color.
Texture is small 256×256 pixels, one polygon, one color. "UV Mapped" using this MaxScript Poly Paint Tool.
Setup: Rigged with 3ds Max Biped system and Skin modifier.
Skeleton structure is compatible with Unity humanoid rig. (

Tested!

).
LICENSE: Creative Commons Attribution 4.0 license (Attribution is required!).
Download
Donate
Ask me anything on Twitter or show me something cool you did with this!
Premium Bundle: More American Politicians (EARLY ACCESS)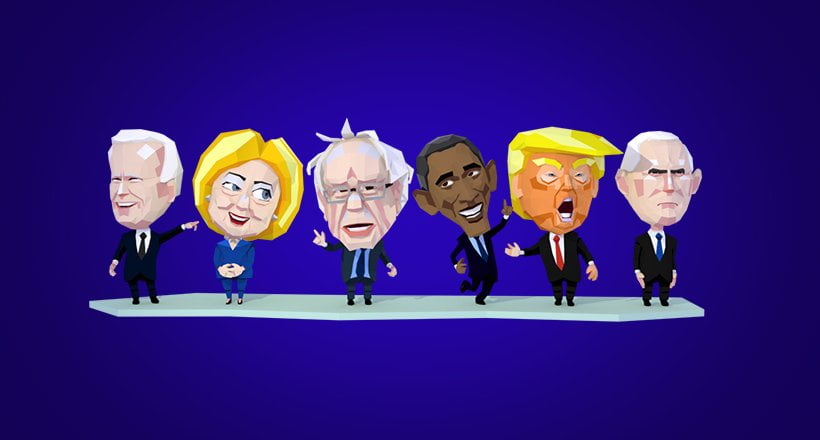 The premium bundle is currently in development and available on TurboSquid with 6 characters (today), and more will be added soon.  Politicians included today Dec/2/2019:
Joe Biden
Hillary Clinton
Bernie Sanders
Barack Obama
Donald Trump
Mike Pence
Buy at TurboSquid
Popular Today
Free Lowpoly Donald Trump 3D Character

Lowpoly Donald Trump 3D Character is a minimalist artistic representation inspired by the most relevant features of the real person. Rigged in 3ds Max and ready to use for animations and games. Includes FBX format and Unity Demo. Brought for you, by me, for FREE download using Creative Commons Attribution…

Free LowPoly Style Casual Couple 3D Characters

I'm giving away for free download this male and female 3D rigged characters. LowPoly 3D style is not only attractive is also easy to handle, lightweight mesh data ideal for mobile games and presentations. Characters in very low polygon count don't have to be ugly, the right hand-made simplification preserving…

Donald Trump High Quality 3D Caricature (Free…

Many people are saying, this is the best 3D Trump caricature of the Internet. Believe me.  After 2 years on  TurboSquid it has more downloads than any other president ever, specially Obama. Winning bigly! Today on CyberMonday we're going to make Trump 3D Model free. Denys is tired of winning, he's a…