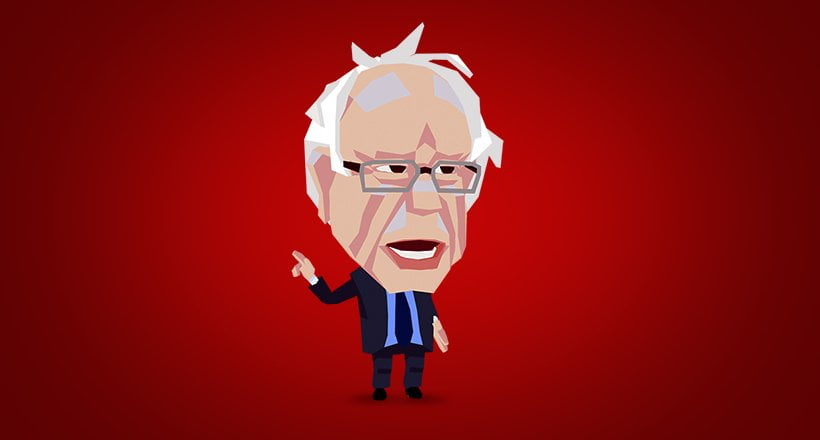 Whenever you need a 3D Bernie character, he's right here – and free as universal healthcare should be. This Bernie Sanders Low Poly Caricature is also part of a bigger bundle, consistent in a fun and lightweight style, ideal for 3D Apps made with Unity 3D.
Specifications
The model was made with 3Ds Max, with around only 1k polygons.
The unit system is 1 unit = 1 cm, and the character is 1 meter tall.
The material is simple standard with diffused color.
The texture is small 256×256 pixels, one polygon, one color. "UV Mapped" using this MaxScript Poly Paint Tool.
Setup: Rigged with 3Ds Max Biped system and Skin modifier.
Skeleton structure is compatible with Unity humanoid rig. (

Tested!

)
LICENSE: Creative Commons Attribution 4.0 license (Attribution is required!)
Download
Ask me anything on Twitter or show me something cool you did with this!
Premium Bundle: More American Politicians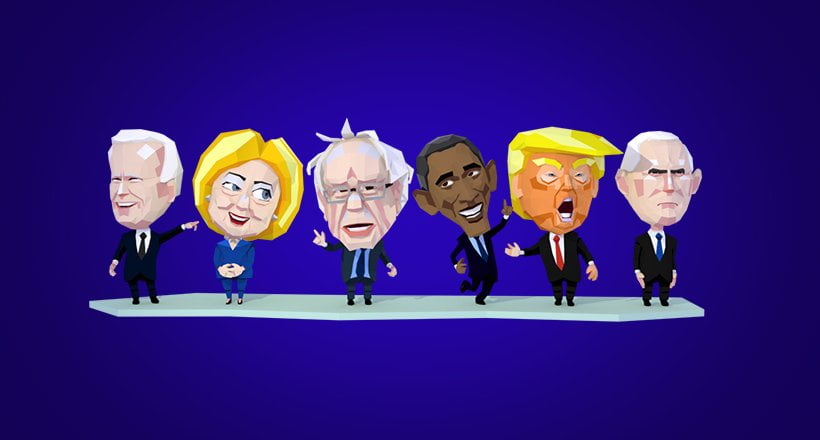 The premium bundle is currently in development and available today on TurboSquid with 6 characters. Current Character Count: 10. (Last update: 30/1/2020)
– Donald Trump
– Joe Biden
– Hillary Clinton
– Bernie Sanders.
– Barack Obama
– Mike Pence
– Nancy Pelosi
– Adam Schiff
– Alexandria Ocasio-Cortez
– Elizabeth Warren
Buy at TurboSquid