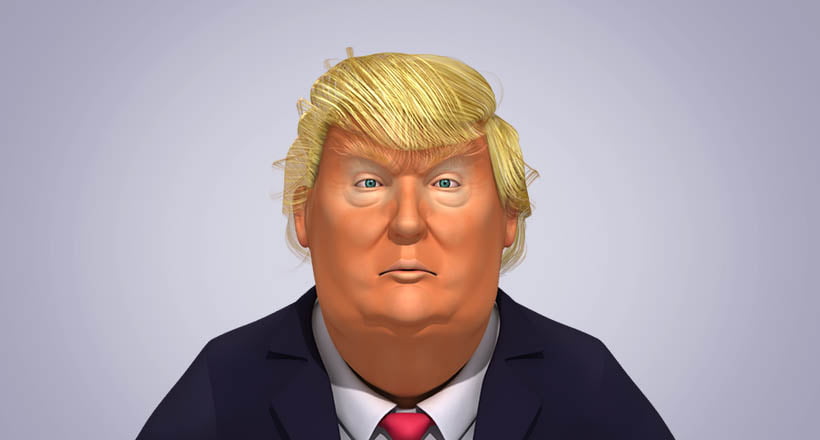 Many people are saying that this is the best 3D Trump caricature on the Internet. Believe me.  After 2 years on TurboSquid it has more downloads than any other president ever, especially Obama. Winning bigly!
Today on CyberMonday we're going to make the Trump 3D Model free. Denys is tired of winning, he's a great guy. This is a gift for the incredible men and women of the Internet that are Making Satire Great Again.
NOTE! This wonderful promotional FREE download lasted for more than 6 months! If you missed the opportunity you can still purchase the premium version:
Premium Rigged Trump 3D Character: the Best Deal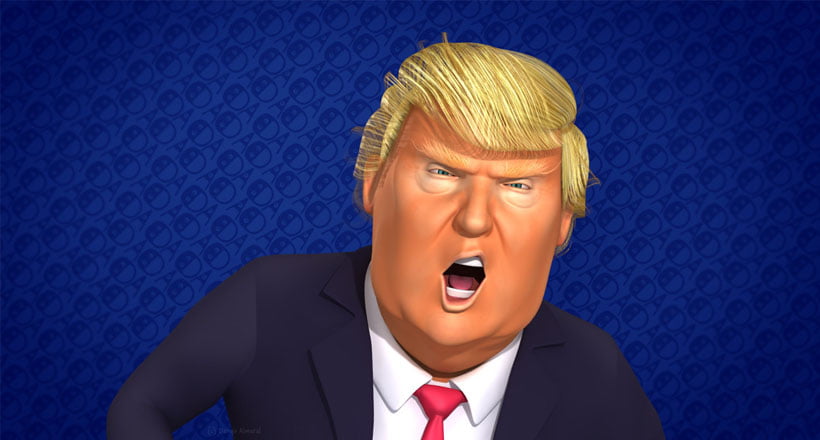 Rigged with 3Ds Max Biped system and Skin modifier. The system is rigged anyway, I win!
36 nicely crafted facial expressions. Nobody does better morph targets than Denys.
.PSD sources are included apart from the .PNG textures for easy customization.
Covfefe
Includes a Mexican Mariachi outfit as a separate model. We love Mexican people!
Unreal Engine 4 project Demo! Ninja is so overrated, I can beat him at Fortnite!
Unity 5 project Demo! Unity… UE4… many nice people from both sides.
LICENSE: TurboSquid Royalty-Free.
Buy at TurboSquid
More Trump Alternatives
Another free version: There is a completely free LowPoly version that everyone love! Huge!
Thanks for your support! We reached the lowest unemployment rate in history thanks to you!