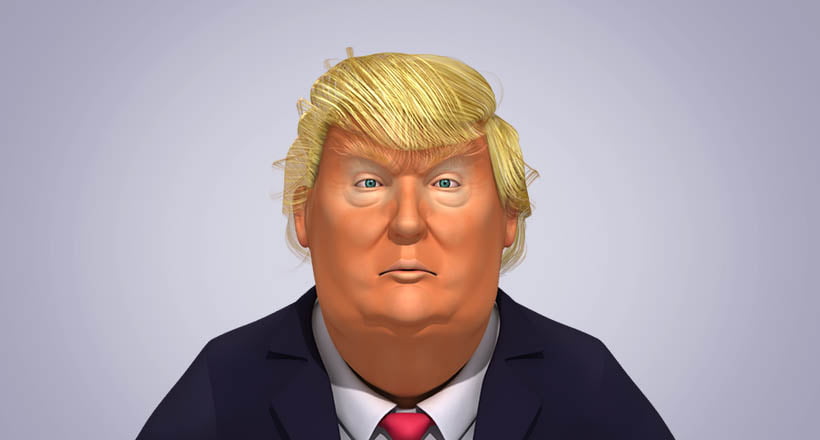 Many people are saying, this is the best 3D Trump caricature of the Internet. Believe me.  After 2 years on  TurboSquid it has more downloads than any other president ever, specially Obama. Winning bigly!
Today on CyberMonday we're going to make Trump 3D Model free. Denys is tired of winning, he's a great guy. This is a gift for the incredible men and women of the Internet that are Making Satire Great Again.
Free Trump 3D character deal
The original file was created on 3ds Max 2014 with small loan of 1 million dollars.
Includes a Real-Time version alternative. (Not related to Real Time with Bill Maher, such a loser.)
Has 10k polygons with TurboSmooth deactivated and 4.8k polygons the real-time alternative.
PNG Textures sizes vary from 1024 pixels to 4096 separated by different objects. Who cares!
 Included formats for the people: .MAX, .FBX and OBJ. America First!
LICENSE: Creative Commons Attribution 4.0 license (Attribution is required!).
Download
Donate
What is rigging? How to rig?
Rigging is the preparation of a 3d Character to be able to be animated. Without rigging the character is just solid unmovable object.  This free character comes without rigging, and even I'm providing the Premium Rigged version bellow, some animators prefer to make their own rig using their favorite software.
Premium Rigged Trump 3D character the best deal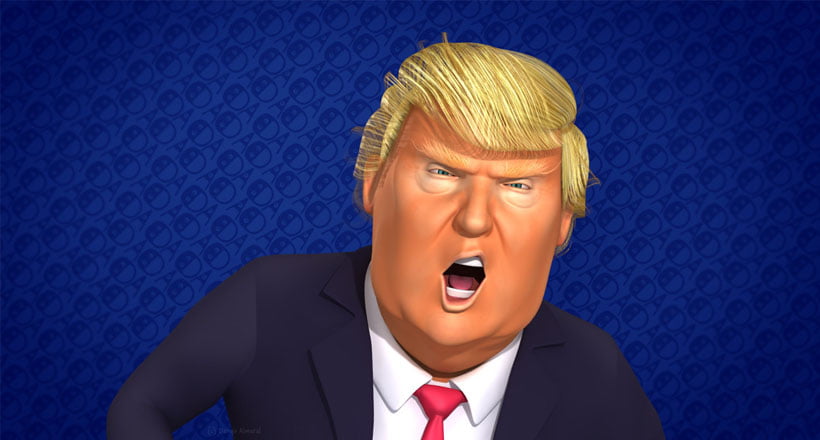 Rigged with 3ds Max Biped system and Skin modifier. The system is rigged, anyway I win!
36 nicely crafted face expressions, no body does better morph targets than Denys.
.PSD  sources are included apart from the .PNGs textures for easy customization.
Covfefe
Includes a Mexican Mariachi outfit as a separated model. We love Mexican people!
Unreal Engine 4 project Demo! Ninja is so overrated, I can beat him at Fortnite!
Unity 5 project Demo! Unity… UE4… many nice people from both sides.
LICENSE: TurboSquid Royalty Free.
Buy at TurboSquid
More Trump Alternatives
Another free version: There is a complete free LowPoly version that everyone love! Huge!
Another premium version: This stylized Mobile Version is lightweight and optimized to run nicely on any real-time app.
Thanks for your support! We reached the lowest unemployment rate in history thanks to you! Comment bellow or discuss on the forum, and subscribe here to never miss again any cool thing I publish on this blog!
Popular Today
Free Lowpoly Donald Trump 3D Character

Lowpoly Donald Trump 3D Character is a minimalist artistic representation inspired by the most relevant features of the real person. Rigged in 3ds Max and ready to use for animations and games. Includes FBX format and Unity Demo. Brought for you, by me, for FREE download using Creative Commons Attribution…