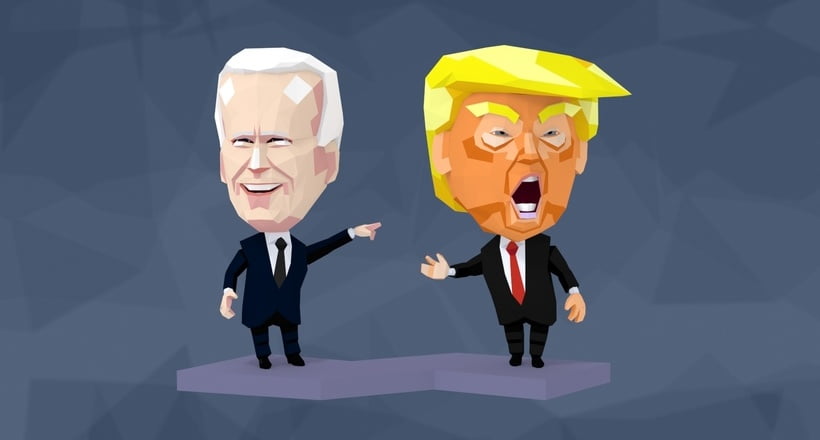 Historical elections are coming to United Sates. Americans have a very hard decision to make. From one side they have Sleepy Joe, who is dangerous because is too… sleepy, and to the other side Puntin's 200k-covid-deaths Trump who is better at everything doing anything in the universe, because he says so.
Since you are so lucky to find my website in this lonely corner of the Internet I'll allow you to download and use these 3D Models free of charge, for personal or commercial use! The Low Poly style while aesthetically pleasant is also convenient for web, mobile and AR apps.  Rendered images could be also useful for website info-graphics and 2D mini-games.
Specifications
Formats included for: 3ds Max 2016, Unity 2018 and FBX 2016
Originally created with 3ds Max, rigged with Biped and Skin.
Only about 1,000 polygon each model.
Both share a simple small texture serving as color pallete.
LICENSE: Creative Commons Attribution 4.0 license (Attribution is required!)
Download
Ask me anything on Twitter or show me something cool you did with this!
Premium Bundle: More American Politicians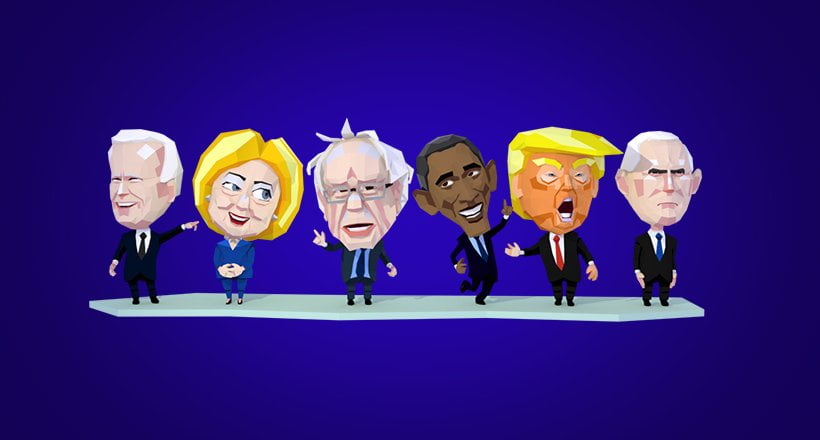 The premium bundle is currently in development and available today on TurboSquid with 6 characters. More will be added soon. Current Character Count: 10. (Last update: 30/1/2020)
– Donald Trump
– Joe Biden
– Hillary Clinton
– Bernie Sanders.
– Barack Obama
– Mike Pence
– Nancy Pelosi
– Adam Schiff
– Alexandria Ocasio-Cortez
– Elizabeth Warren
Buy from Sketchfab