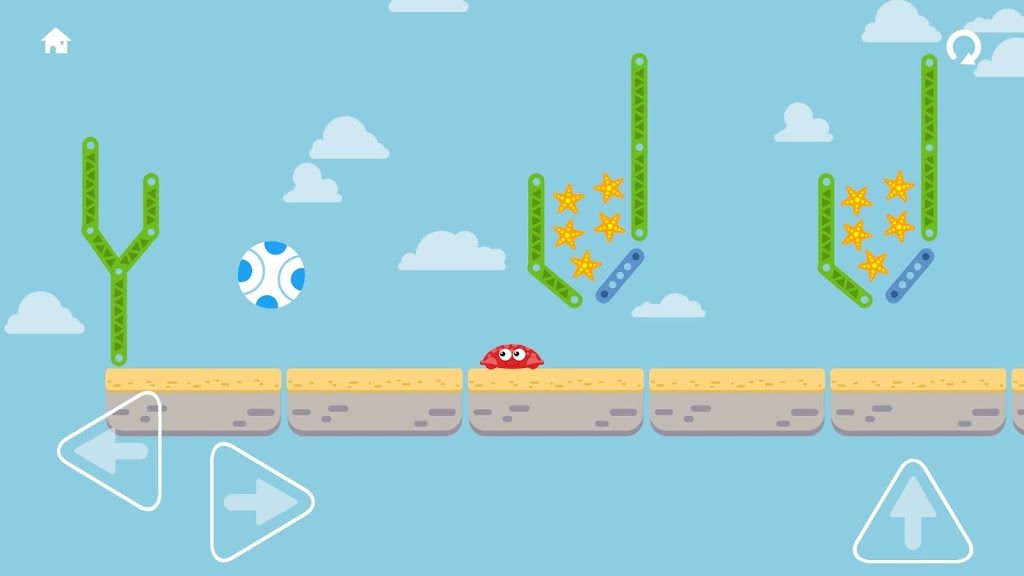 Crabby bounces the ball with his head to collect starfish and win the level. It is a mix of 2D platforms, puzzles and casual sports. 


Current features:
– Bouncing ball physics simulation.
– Double jump.
– 36 Levels.
– Shrink and Grow, Slow-mo and Ball protection power-ups
– Moving platforms and Teleporting doors.
– Ship wheel triggers and pirate's cannon.
– Collect Starfish, the Crabby Ball's currency.
– Unlock and skip levels by spending starfish.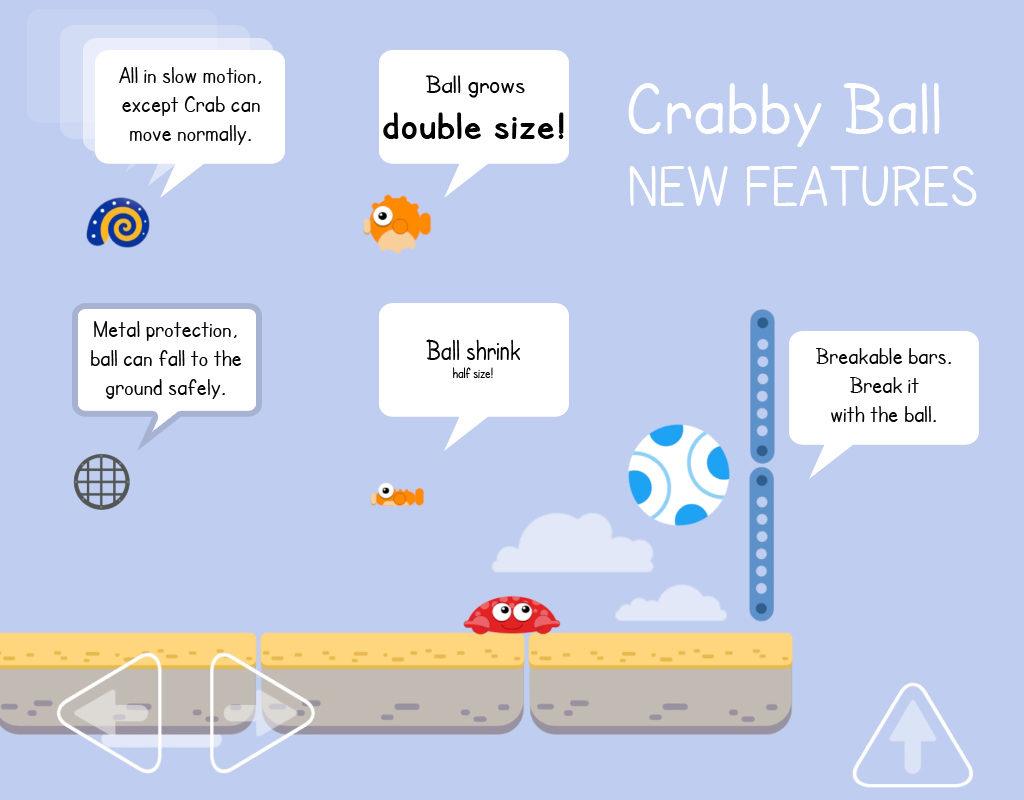 Rules:
– Don't let the ball fall to the ground more than 2 times.
– Try to collect all Starfish and pass the ball across the flag to win the level.
This game was made with Unreal Engine 4.
Currently available platforms: 
The PC version is considered a "Demo" since a potential PC release would include many more additions and improvements: