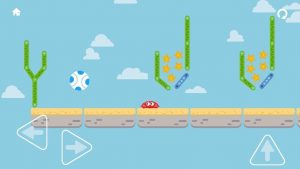 Crabby bounce the ball with his head to collect starfish and win the level. Is some mix of 2D platformer, puzzle and casual sports.


Current features:
– Bouncing ball physics simulation.
– Double jump.
– 36 Levels.
– Shrink and Grow, Slow-mo and Ball protection power-ups
– Moving platforms and Teleporting doors.
– Ship wheel triggers and pirates cannon.
– Collect Starfish, the Crabby Ball's currency.
– Unlock and skip levels spending with starfish.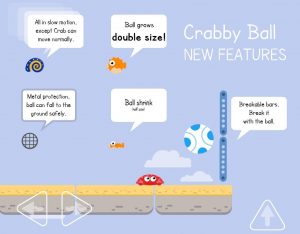 Rules:
– Don't let the ball fall to the ground more than 2 times.
– Try to collect all Starfish and pass the ball cross the flag to win the level.
This game was made with Unreal Engine 4.
Currently available platforms:
For android devices:
The PC version is considered a "Demo" since a potential PC release would include many more additions and improvements:
Popular Today
Free Lowpoly Donald Trump 3D Character

Lowpoly Donald Trump 3D Character is a minimalist artistic representation inspired by the most relevant features of the real person. Rigged in 3ds Max and ready to use for animations and games. Includes FBX format and Unity Demo. Brought for you, by me, for FREE download using Creative Commons Attribution…

Free LowPoly Style Casual Couple 3D Characters

I'm giving away for free download this male and female 3D rigged characters. LowPoly 3D style is not only attractive is also easy to handle, lightweight mesh data ideal for mobile games and presentations. Characters in very low polygon count don't have to be ugly, the right hand-made simplification preserving…

20 Static Posed Low Poly Free 3D Models

Using the popular Casual Couple did a few poses and later modified the colors to make a total of 20 different fixed poses. Standing, walking, talking and sitting are some of the body expressions as you can see on the image above. Great for architecture visualizations as visual references for…