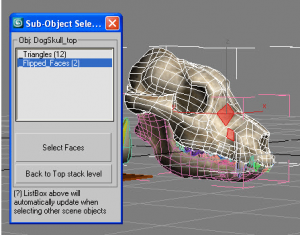 I'm so happy to have won the second prize of TurboSquid CheckMate Tool Contest (See the official announcement at TurboSqud.com Blog).
What this tool does is to analyze object properties and mesh topology to detect potential problems: Isolated vertices, overlapping faces, overlapping vertices, overlapping UV faces, flipped faces, ngons, and more…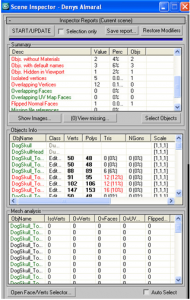 Some special features are: Select problematic objects and sub-objects,  save reports as HTML, XML or CSV and  batch processing of several Max files!
It's FREE to download but PLEASE read Terms of use at TurboSquid Download page. Important points are you can't use this tools for producing models for sale at 3d stock markets other than TurboSquid, but you are free to use for your internal production. And discussions about the tool should occur only inside TurboSquid forums.

At Downloading page (Login required): mine is the one in the midle that says "..Script By Denys Almaral", you can also try other's of corse 🙂
Inside the .ZIP there are instructions of how to install and use it. Hope you enjoy it!
Popular Today
Free Lowpoly Donald Trump 3D Character

Lowpoly Donald Trump 3D Character is a minimalist artistic representation inspired by the most relevant features of the real person. Rigged in 3ds Max and ready to use for animations and games. Includes FBX format and Unity Demo. Brought for you, by me, for FREE download using Creative Commons Attribution…

Free LowPoly Style Casual Couple 3D Characters

I'm giving away for free download this male and female 3D rigged characters. LowPoly 3D style is not only attractive is also easy to handle, lightweight mesh data ideal for mobile games and presentations. Characters in very low polygon count don't have to be ugly, the right hand-made simplification preserving…

Free Polygon Painting Script and LowPoly Owl

pX Poly Paint is a 3ds Max script  I felt the need to develop when started creating #LowPoly style models. Based on a basic principle: Each face will have a single flat color from a texture pixel. Then we don't need to make traditional UV Mapping, just map all a…