Last Updated on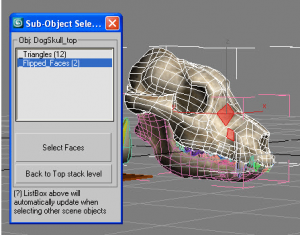 I'm so happy to have won the second prize of TurboSquid CheckMate Tool Contest (See the official announcement at TurboSqud.com Blog).
What this tool does is to analyze object properties and mesh topology to detect potential problems: Isolated vertices, overlapping faces, overlapping vertices, overlapping UV faces, flipped faces, ngons, and more…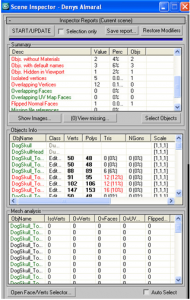 Some special features are: Select problematic objects and sub-objects,  save reports as HTML, XML or CSV and  batch processing of several Max files!
It's FREE to download but PLEASE read Terms of use at TurboSquid Download page. Important points are you can't use this tools for producing models for sale at 3d stock markets other than TurboSquid, but you are free to use for your internal production. And discussions about the tool should occur only inside TurboSquid forums.

At Downloading page (Login required): mine is the one in the midle that says "..Script By Denys Almaral", you can also try other's of corse 🙂
Inside the .ZIP there are instructions of how to install and use it. Hope you enjoy it!